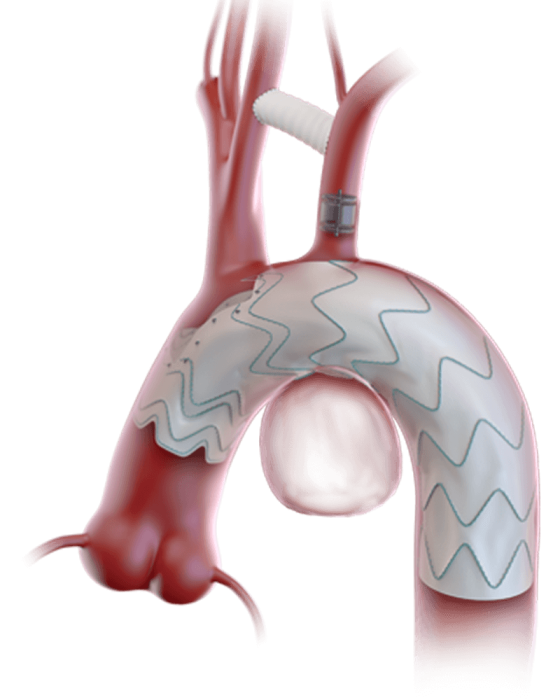 Built upon the Relay® platform, Custom Relay® Multi Feature utilises the pre-curved inner catheter and tip capture mechanism of the Relay® delivery system to systematically place features in the desired location and provide a stable platform for deployment.1, 2
Increase the proximal landing zone
Without compromising supra-aortic trunk patency with fenestrations.1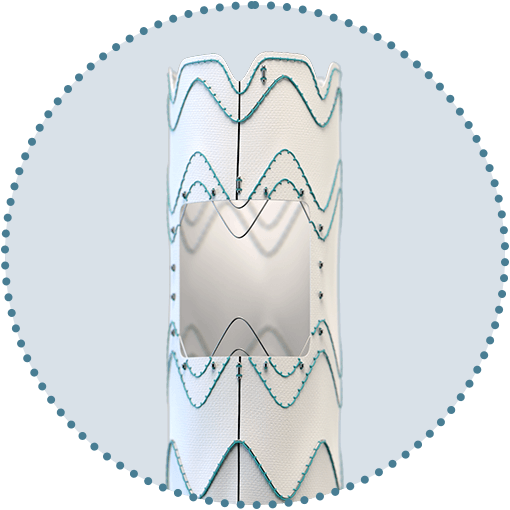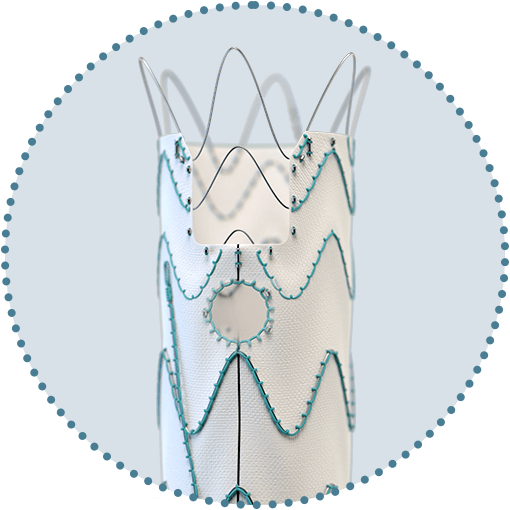 Multi Feature Custom Relay® solutions with scallops and fenestrations
To treat patients requiring perfusion to two vessels.3
Distal scallops to accommodate celiac trunk and SMA distally
And increase distal sealing and fixation.4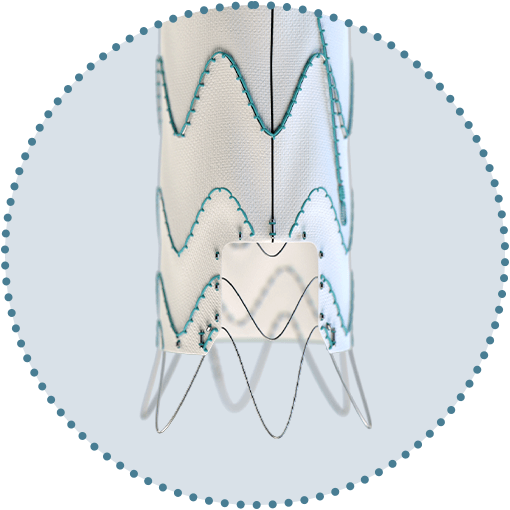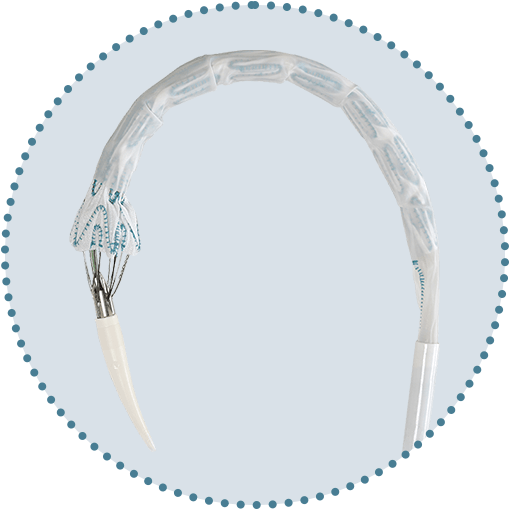 Accurate positioning of features during deployment
Through custom rotational positioning of your Custom Relay® Multi-Feature device on the delivery system.1
Custom features to treat a range of anatomies
Proximal and distal scallops

Square and round fenestrations including distal fenestrations

Proximal and distal scallops

Large diameter up to 50mm
Small diameter from 20mm

Long grafts >250mm

Short grafts <100mm

Short ascending devices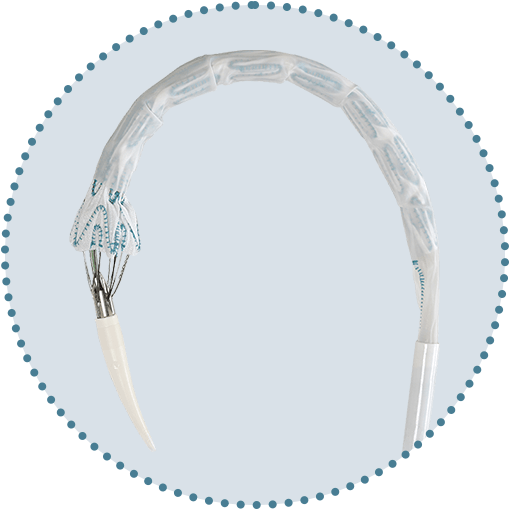 References
Fernández-Alonso, L. et al. (2020). Fenestrated and Scalloped Endovascular Grafts in Zone 0 and Zone 1 for Aortic Arch Disease. Annals of Vascular Surgery. 69, pp. 360–365.

van der Weijde, E. et al. (2017). Results From a Nationwide Registry on Scalloped Thoracic Stent-Grafts for Short Landing Zones. Journal of Endovascular Therapy. 24(1). pp. 97–106.

Alsafi. A. (2014). Endovascular treatment of thoracic aortic aneurysms with a short proximal landing zone using scalloped endografts. Journal of Vascular Surgery. 60(6). p. 8.  (Clarification to publication: The Relay Proximal Scallop devices are custom-made and are not CE-marked)

Da Rocha, M. et al. (2010). Experience with a Scalloped Thoracic Stent Graft: A Good Alternative to Preserve Flow to the Celiac and Superior Mesenteric Arteries and to Improve Distal Fixation and Sealing. Vascular. 18(3). pp. 154–160.
Product Disclaimer
Custom made devices are specifically made in accordance with a written prescription of any person authorised by national law by virtue of that person's professional qualifications; which gives (1) specific design characteristics provided under that person's responsibility and (2) is intended for the sole use of a particular patient exclusively to meet their individual conditions and needs.
Custom made devices are not available in the US and availability is subject to local regulatory approval.
Custom Relay® Multi Feature devices are custom-made and are not CE-marked.
As with any endovascular repair involving the aortic arch, implanting this type of device may lead to a neurological event and the associated risks should be thoroughly considered.
Instructions for Use
An IFU is provided with each custom device.
View the eIFU for more information on use, indications, contraindications, warnings/precautions and availability within your market.

Contact a representative
Discuss your patient's aortic repair or learn more about our solutions for every segment of the aorta.