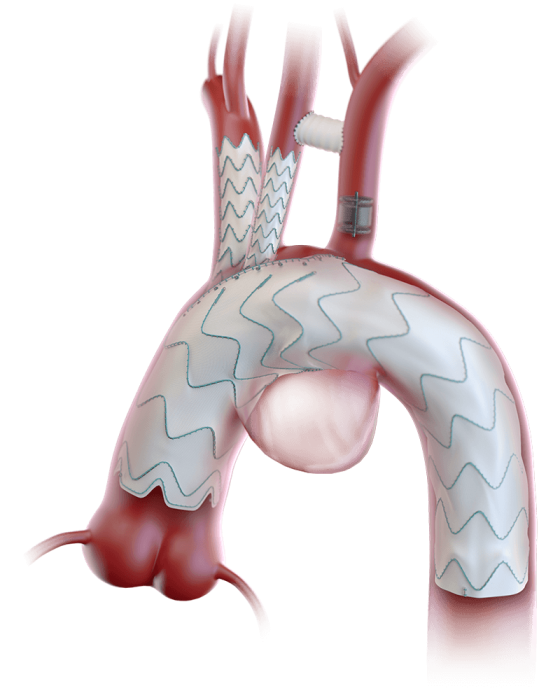 Custom made Relay®Branch enriches the armamentarium for treating patients with thoracic aortic disease.2
Available in single, double and triple branch configurations.
Delivery system pre-curved inner catheter
Aligns the cannulation window for the supra-aortic branches to the outer curvature of the aorta.3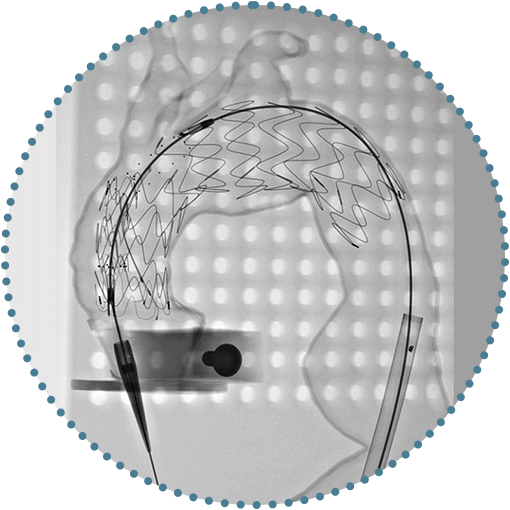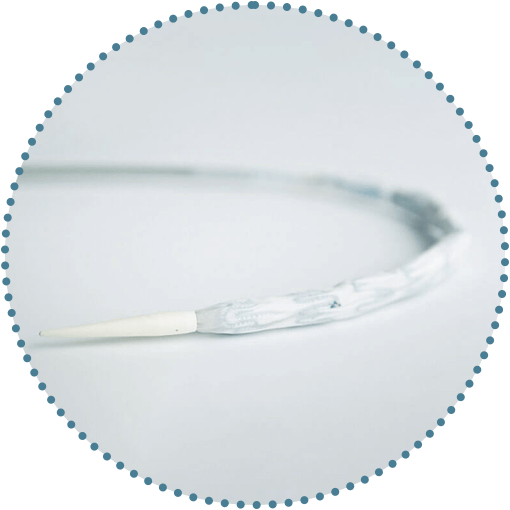 Dual sheath technology
An outer sheath to deliver pushability in tortuous iliac vessels and a flexible inner sheath to provide trackability even in acute and complicated aortic curves.4
Precise proximal landing and progressive apposition
Facilitated by proximal clasping and delivery system support wires.4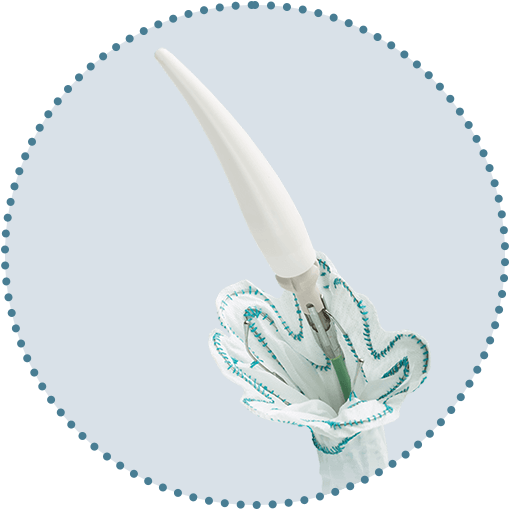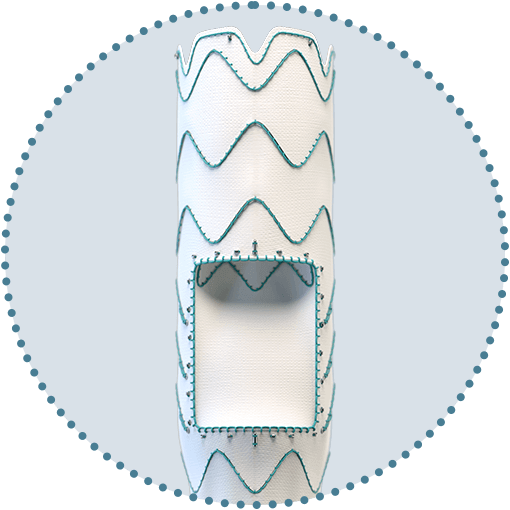 Rapid cannulation
Whilst maintaining cerebral perfusion as a result of large cannulation window.3
Clinical performance
100% proximal sealing through mean follow-up 4 years
100% technical success
229±48 minutes mean operative time including cervical bypassing5
Kudo, T. et al. (2020). Study of 28 patients with single and double branch Relay®Branch.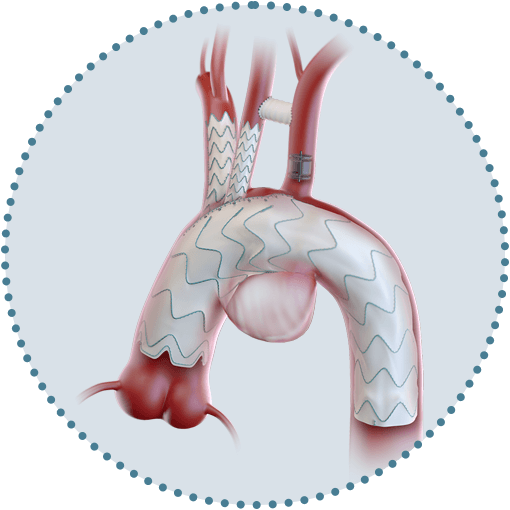 Product Disclaimer
Custom made devices are specifically made in accordance with a written prescription of any person authorised by national law by virtue of that person's professional qualifications; which gives (1) specific design characteristics provided under that person's responsibility and (2) is intended for the sole use of a particular patient exclusively to meet their individual conditions and needs.
Custom made devices are not available in the US and availability is subject to local regulatory approval.
As with any endovascular repair involving the aortic arch, implanting this type of device may lead to a neurological event and the associated risks should be thoroughly considered.
Instructions for Use
An IFU is provided with each custom device.
View the eIFU for more information on use, indications, contraindications, warnings/precautions and availability within your market.
Contact a representative
Discuss your patient's aortic repair or learn more about our solutions for every segment of the aorta.